From the moment the 9/11 Memorial Museum opened in the spring of 2014, the scathing criticisms and reviews began rolling in.
As then-BuzzFeed News editor Steve Kandell, whose sister died on Sept. 11, described in "The Worst Day Of My Life Is Now New York's Hottest Tourist Attraction," the museum was "the logical endpoint for our most reliably commodifiable national tragedy."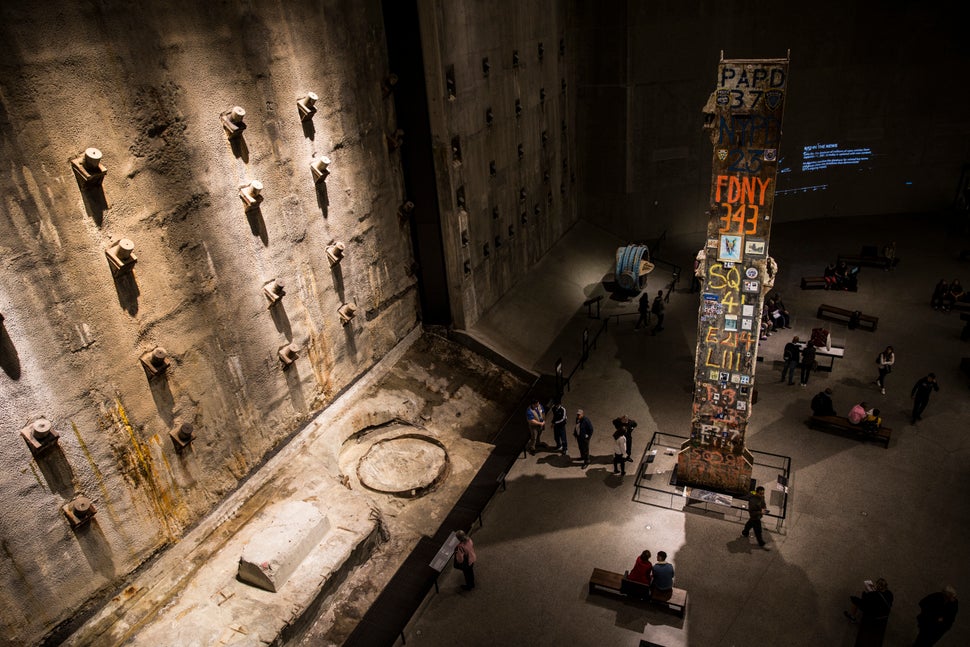 Washington Post art critic Philip Kennicott wrote that the museum experience "isn't history, it's a spectacle," plunging visitors into "a hellish descent into a dark place, where a tape loop of death and destruction is endlessly playing on every television screen in America."
Other reporters, critics, and early visitors similarly pointed to a bevy of problems: the commercialism of the museum, the Islamophobic rhetoric in the museum's discussions of terrorism, and its few attempts to provide context to the events of 9/11.
Visiting the museum now, it's clear these public criticisms had little effect on the museum, and not much has changed in seven years. The museum is built around remnants of the original World Trade Center towers, giving visitors an intensely physical and tactile experience. Displays and placards emphasize the towers' majesty and architectural ingenuity. Using eyewitness reports, artifacts, and video and audio footage.
The museum's "historical exhibition" centerpiece recreates the morning of 9/11, down to the minute. With just cursory mentions of 9/11's complicated legacy — the wars in Afghanistan and Iraq, the U.S. as a surveillance state, Islamophobia and racism, the chronic health problems of 9/11 first responders, among many other issues — there are very few moments of confronting uncomfortable truths.