Many of us know that large companies in the West – think Microsoft, Facebook, and Google – outsource a lot of their work. Much of this work arrives to eager, motivated workers at call centres in the Philippines, who are able to do jobs that often require lots of time and repetitive tasks for half the cost of an in-house worker. There's no question that cost-cutting is a huge incentive for outsourcing, but low prices aren't the only reason that more and more western companies are choosing to outsource to the Philippines to fulfil many of their core business needs. What's more, although outsourcing has historically been thought of as an option that is only available to large, global companies like the ones previously listed, that isn't the case anymore. A process that used to require skilled executives that recruited global talent and hammered out contracts in foreign countries while dealing with international laws can now be done by a single person through the internet – and small business owners are taking notice.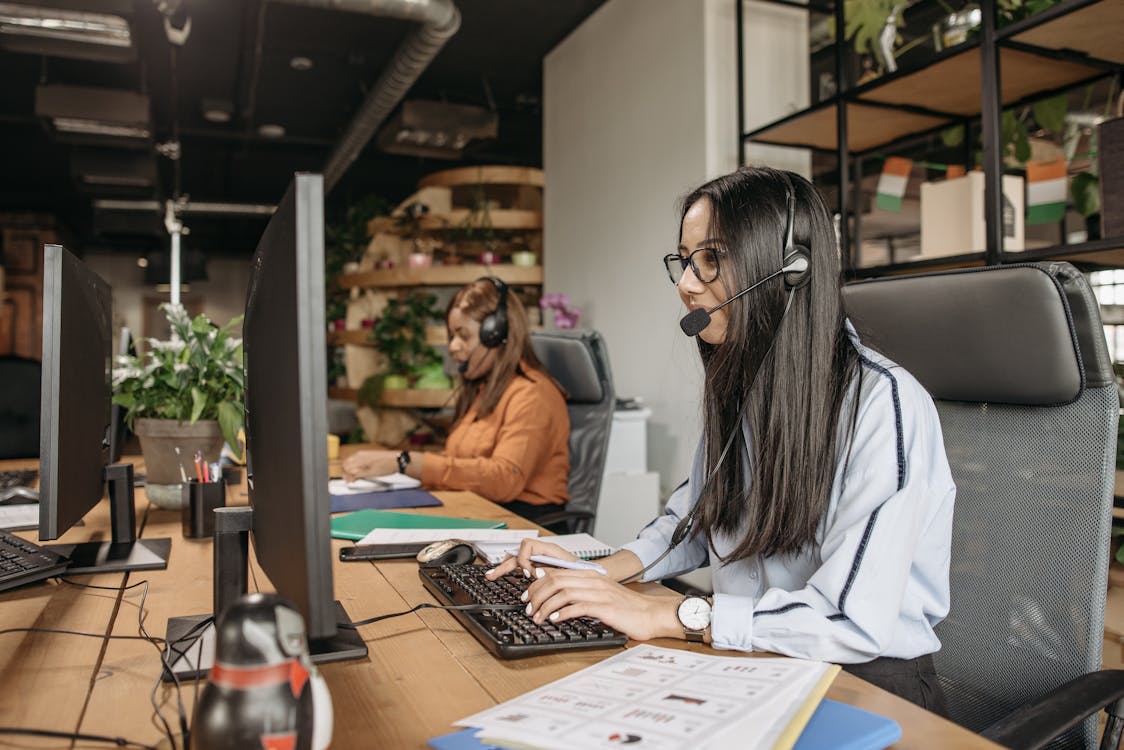 Let's set the scene – Clara is a young business owner in the United Kingdom with an online retail business. Like many owners of online stores, she's the sole responsible party for endless business-related tasks and deals with the logistics of customer support, accounting, sales leads, website design and management, marketing, and supply chain management, all on her own. If she wants to design a new logo, implement software, or create an AI chatbot to answer customer questions, she'll have to either figure it out on her own or hire an expensive local worker. This is where the power of using contact centres in the Philippines comes in.
By working with BPOs in the Philippines, Clara can easily find workers for any of these services, and more, for a fraction of the cost, one that her budget as a small business owner can handle.
While BPO wages are competitive for workers in the Philippines, with many viewing it as a lucrative job because of the low costs of living in the country, these wages are still incredibly cost-effective for Western businesses. The average BPO worker costs only $8 an hour. Compare that to the average $20 wage for Australian call centre workers, and even small business owners can easily afford outsourcing services in the Philippines. Larger, more established businesses can also find use in outsourcing, even if they aren't necessarily needing to cut costs. Even if the business is running fine, efficiency may be improved by increasing the number of workers without increasing the costs needed to hire, train, and provide benefits to those workers. And with the Philippines' excellent track record as a country with world-renowned higher education, fluent English speakers, and competitive government deregulation policies in the sector, it's the ideal location for outsourcing.
Whether you run a traditional brick-and-mortar small business, an online retail space, or run a mid-sized company that employs many local workers, any business can benefit from outsourcing to the Philippines. For the business owner that's just starting out, specialised back-end work is the ideal service. For executives looking to cut costs in client-facing roles, the Philippines' hospitality-focused workers are highly effective employees. And for the business looking to grow, BPOs in the Philippines can provide an expanded workforce at a lower cost.